Free Sewer and Clogged Drain Inspections with No Service Call Fee!
Emergency Drain Cleaning Service for the Riverbend & Edwardsville IL Area
At
Bland's Plumbing Sewer and Water
, we understand the inconvenience of clogged drains – especially after business hours or on the weekend. You may need a professional to unclog your drains any time of day or week.
Our Drain Cleaning Services include: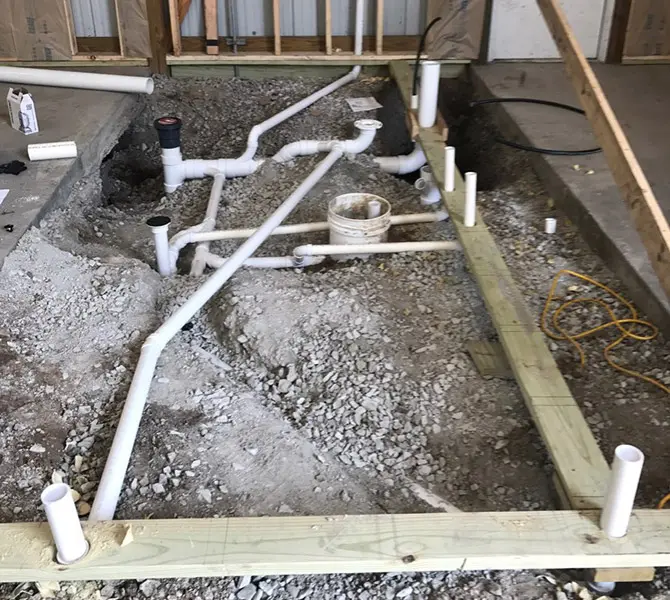 Any Drain at Any Time
At Bland's Plumbing we understand that clogs happen at the most inconvenient of times. We provide emergency drain cleaning services and can handle any drain cleaning issue you need. We have experience unclogging tubs, toilets, laundry sinks, floor drains, and kitchen sinks! From your home to the office, there is not a drain that we can cleanout.
Bland's Plumbing Sewer and Water makes life easier. With certified technicians who provide reliable and quick service – we provide a clean, prompt and professional drain cleaning service at an affordable cost. We utilize state-of-the-art equipment that effectively cuts through your clogs and other debris to allow flowing drains.
If one or more of your drains are prone to clogs, talk to a customer service representative about scheduling a routine drain cleaning maintenance service.
A clogged toilet is often the result of too much toilet paper; however, children are big reasons for clogs as well. Toys, toothbrushes and other items get flushed and stuck in your toilets. With your sink drains, the most common reason is excessive hair, debris and waste. Have one of our professionals inspect your toilet or sink for a quick resolution.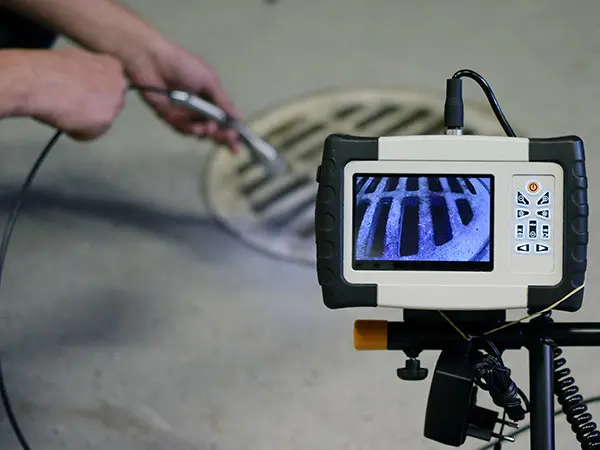 Clogged Drain Video Camera Inspections
Are your drains at an all-time slow performance? Do you notice clogs increasing? Our video camera pipe inspection is a great tool we utilize in order to discover the location of the clog and begin working on the solution. This process cuts down on labor and helps us identify the source of the problem with haste – and ultimately lowers your bill. We use a flexible fiber optic cable and a high-resolution camera that helps transmit images which help us make an accurate diagnosis. We can pinpoint problems with a broken, cracked, or collapsed drain at a much faster rate using this technology.
Our team uses state-of-the-art video inspection equipment allowing us to pinpoint the clog or other issues the first time. Hiring the experts at
Bland's Plumbing Inc.
means you're receiving the very best service the Riverbend Area has to offer. With top quality materials and years of industry experience, our team is committed to getting the job done right the first time.
Free Inspections & Estimates!
Bland's Plumbing Inc. offers free sewer and drain inspections as well as free estimates of our work. For our customers' convenience, we accept all major credit cards as well as cash and check and also offer senior and military discounts. Call today and let our specialists keep your sewer and drain systems flowing!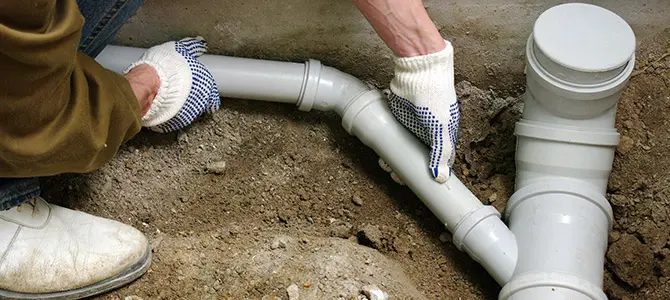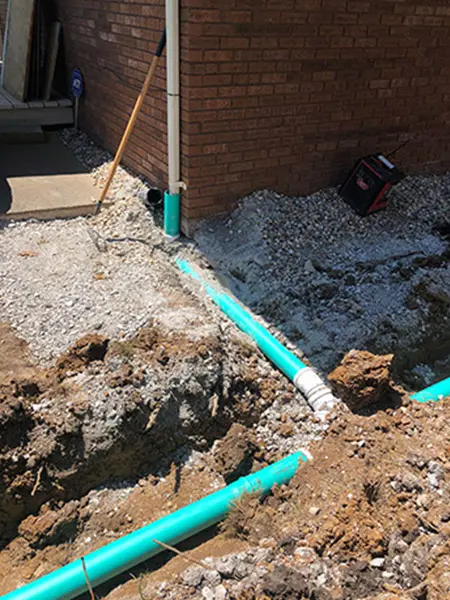 Downspout Drain Line Installation Edwardsville, IL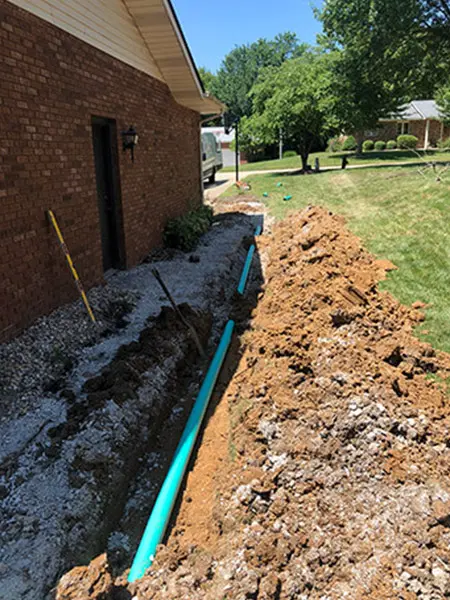 Drainage Line Replacement Edwardsville, IL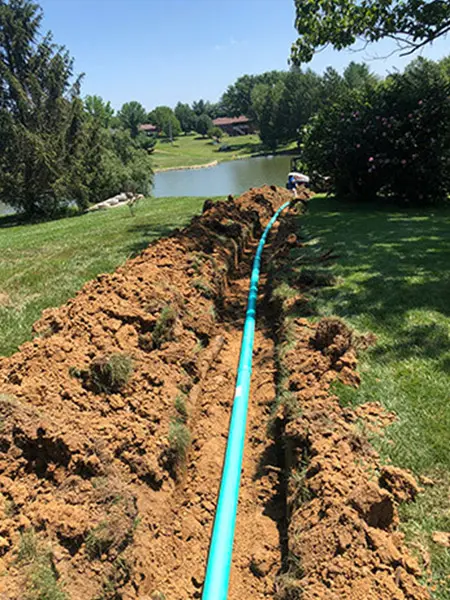 Trenching New Drain Edwardsville, IL