Our Service Areas – Bland's Plumbing Sewer & Water
Our Service Area in the Greater Metro-East Area of Illinois
"Do You Serve My Neighborhood?"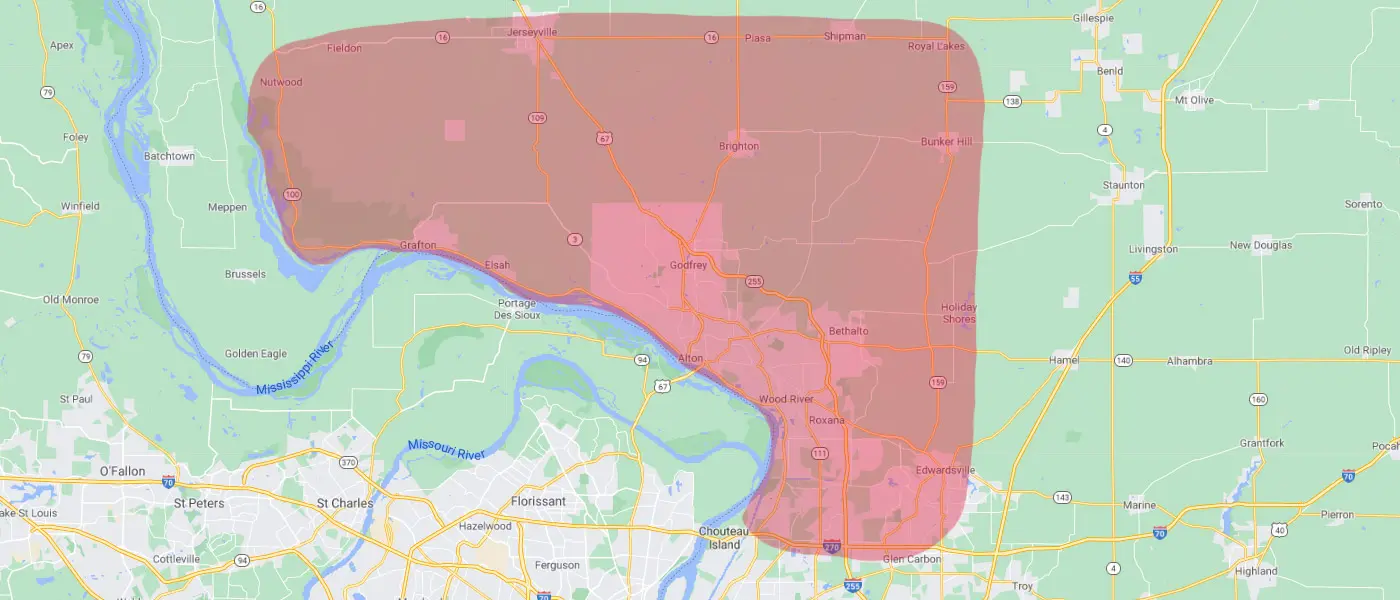 At Bland's Plumbing Sewer & Water we pride ourselves on our services. We offer free inspections, estimates and no service call fees. We ensure that our prices are the lowest in the business and always have coupons and discounts available for qualifying personnel.
WE OFFER COMPLETE PLUMBING AND SEWER SERVICES INCLUDING REPAIRS, REPLACEMENTS, RENOVATIONS, & REMODELING
We serve the following communities:
Alton IL 62002, Bethalto IL 62010, Brighton IL 62012, Bunker Hill IL 62014, Carrollton IL 62016, Chautauqua IL 62028, Cottage Hills IL 62024, Dehli IL 62052, Dorsey IL 62021, Dow IL 62022, Edwardsville IL 62025 62026, Elsah IL 62028, Glen Carbon IL 62034, Godfrey IL 62035, Grafton IL 62037, Hamel IL 62046, Hartford IL 62048, Holiday Shores IL 62025, Jerseyville IL 62052, McClusky IL 62052, Medora IL 62063, Midway IL 62067, Mitchell IL 62040, Moro IL 62067, Piasa IL 62079, Prairietown IL 62097, Rosewood Heights IL 62024, Roxana IL 62084, Royal Lakes IL 62685, Shipman IL 62685, South Roxana IL 62087, Staunton IL 62088, Woodlawn IL 62898, Worden IL 62097, Jersey County, Madison County
Contact Bland's Plumbing Sewer & Water for all your plumbing and water line needs, today!
Ready to Schedule a FREE (No Strings Attached) Service Call?
We guarantee the quality of our work by 100% - and we back it up with warranties on both parts & labor