Award-Winning & Trusted Local Plumbing Repair Services
At Bland's Plumbing Inc. we offer vast assortment of residential and commercial plumbing services for residents in Alton, Godfrey, Edwardsville, and throughout the Riverbend Area. Available whenever you need us most, we can provide quality maintenance and emergency repairs without breaking the bank. Call one of Bland's courteous representatives today and see what our expertise can do for you!
 FREE INSPECTIONS & ESTIMATES • NO SERVICE CALL FEES • DON'T GET PRICE GOUGED • FREE 2nd OPINIONS
Our Plumbing Repair, Replacement & Installation Services Include: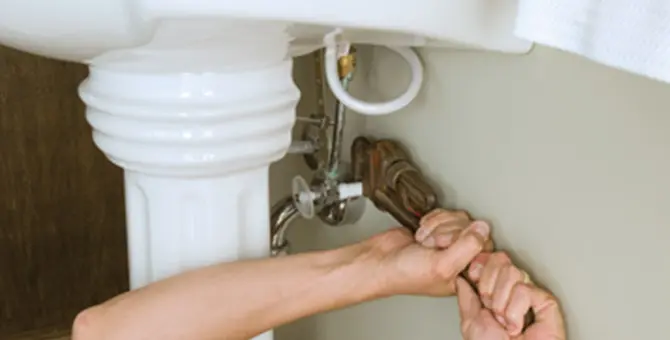 Plumbing Repair & Restoration
The expert plumbers at Bland's get the job done right the first time – no matter the size or complexity of your problem. We take pride in our work and give each customer individual care and attention. Our plumbers are fully licensed, bonded, insured, and highly trained ready to tackle any system's needs. When we're on the job, you can rest easy, as we strive for fast, efficient, and thorough repairs that meet our high standards and provides you with complete satisfaction. We respect our customers' homes and businesses and will leave your property clean when our job is finished. Our dedication to service even applies after we've left, as we offer 10-year warranties on main sewer line work and 5-year warranties on main water line work.
Free Plumbing Estimates
For our customers' convenience,
Bland's Plumbing Inc.
offers free estimates and accepts all major credit cards. Additionally, we offer senior citizen and military discounts. Our methods and knowledge are second to none in the local area. Don't put up with slow, clogged, or leaky pipes. Let our professionals give you the quality plumbing repair service that's made us the Riverbend Area's most trusted plumbers!