Number One Plumbing Company in Alton IL!
If you're having issues with your pipes or sewage system, don't wait for little plumbing problems to become bigger ones. Call the experts at
Bland's Plumbing Sewer and Water
anytime you need a plumber to service your sewer and water systems. We're a 2nd generation, family owned and operated company that has been providing the Alton-River Bend area in Illinois with reliable plumbers since 1968. We're a fully licensed, bonded, and insured plumber that strives for the best service. Additionally, we understand the need for affordable service – that's why we don't charge fees for service calls, inspections, estimates, or 2nd opinions. Don't Get Gouged!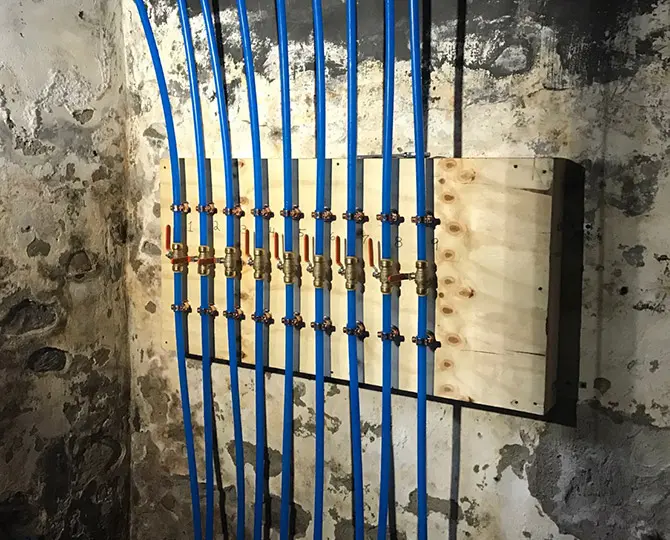 Sewer Line Repair Alton IL
We also provide the sewer and drain services that you need. We'll use our video inspection technology to ensure that we locate all leaks and cracks. We'll perform repairs to the pipes in your home and can also do excavation work to find and replace the problems that lay beneath your grass. Whether you need leaks fixed, clogs cleared, or complete water and sewer line replacement, our team is here for you!
Water Main Repair & Replacement Alton, IL
Homes and businesses receive clean, potable water from the city water supply due to functioning water main lines. However, water main breaks can put the health of your family and your home in jeopardy. Avoid the high cost of repairs and damage to your home, call our staff if you notice any of the signs of a water main problem to ensure you get small problems taken care of before they turn into big problems.
Contact Bland's Plumbing, Today!
Contact our office for all your plumbing needs, today! We'll offer you a free estimate and accept all major credit cards, cash, and check as payment for our work.
Hours:
Monday – Friday
7:00AM – 6:00PM
Saturday & Sunday: Closed