Are you experiencing issues with your Bethalto, IL home's plumbing pipes? Depending on how old they are, you might be able to repair them rather than replace them. The majority of pipes are designed to last for decades, so even 20-year-old pipes should still last for a few more years. However, there will be a point when you must replace plumbing pipes rather than just fix them. Here are seven indicators that signal it's time to replace your pipes professionally.
Cracks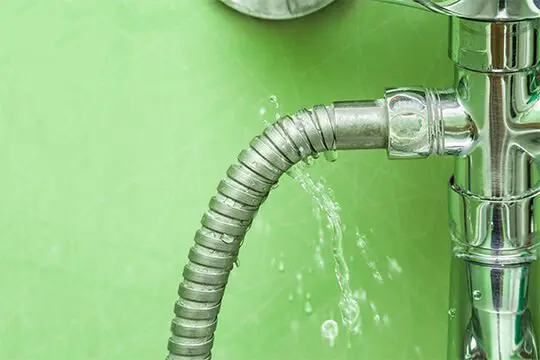 There are several difficult-to-identify indications that signal you need new pipes. These signs are not this one, though! A plumbing pipe with a crack in it will be fairly obvious, it won't take you a long time to realize that a plumbing pipe needs to be replaced, even if it's hidden behind a wall or below a floor. When a pipe cracks, it won't take long for the water to start seeping in and damaging the wall or floor. Do not underestimate any moist areas in your house. If you're not careful, it could be a symptom of a significant plumbing problem and cause water damage and mold growth.
Leaks
No crack is necessary for a plumbing line to leak. It's also possible for plumbing pipes to leak due to loose connections between them. When the leak first appears, there may not be much water dripping from your pipes. A minor leak, however, can eventually grow bigger if it is subjected to pressure.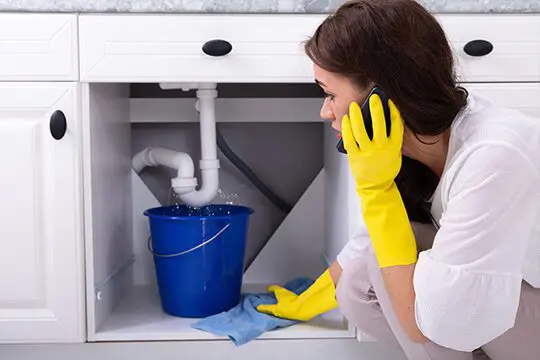 Corrosion
Do you feel as though your home's plumbing lines are prone to clogging? Your family should probably be warned to be more careful about what they drop down the drain. However, you might also want to keep in mind the chance that your pipes might be corroding within. Particularly galvanized steel pipes are particularly likely to corrode. Eventually, corrosion will cause your plumbing pipes to corrode, causing you to have to replace them in order for water to flow freely through them
Discolored Water
You want the water that comes out of the faucet when you turn on the kitchen faucet or take a shower to be crystal clear. You wouldn't want it to appear yellow, brown, or as though it contains any sort of floating sediment. If your water falls into one of these classifications, there may only be a short-term issue with your local water supply. However, it could also be a sign that the inside of your pipes is corroding or rusting. See whether your water's color changes after a day or so. If it doesn't, you should refrain from bathing or drinking the water and call a plumber immediately once to come out to your house.
Decrease Water Pressure
Reduced water pressure in your home may be a sign of a problem in your neighborhood, just like water that is discolored. Low water pressure could come, for instance, from a problem with a water main on your street.
However, if you consistently have low water pressure in your house, your plumbing system may be trying to warn you that you need to install new pipes. Your old ones might not be able to provide the necessary water pressure.
Dangerous Materials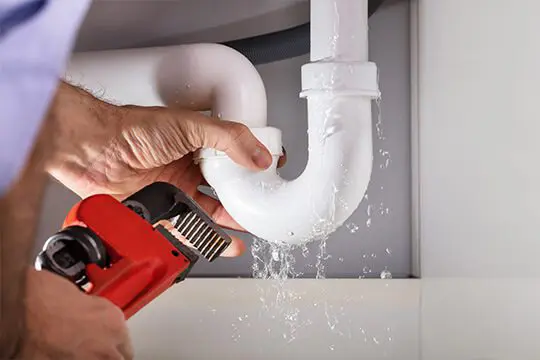 Everyone seems to be now aware of the potential dangers of lead plumbing pipes. Children who are exposed to lead on a regular basis may have learning disorders and sluggish growth. Adults who consume it may potentially have kidney troubles and reproductive problems. Everyone seems to be now aware of the potential dangers of lead plumbing pipes. But many areas of the country still use lead plumbing lines, which some people are unaware of. Lead service lines provide water to almost 10 million residences, some of which also contain lead plumbing pipes.
Contact a qualified Plumber to check to see if there is any lead in your plumbing system or if there is any contact with lead. If it happens, you want to think about finding a strategy to get rid of lead as soon as possible.
Old Age
If your property has PVC plumbing pipes, you most likely won't ever need to bother about replacing them. Various PVC plumbing pipes have an extended lifespan. But eventually, every other pipe will need to be replaced. You can anticipate getting the following amount of life from them:
Galvanized steel: 20 to 50 years
Brass: 40 to 45 years
Copper: 50-plus years
Cast iron: 75 to 100 years
Whenever your plumber comes to your home, ask them to check what kind of plumbing pipes you have if you are unsure. After that, you'll be able to calculate the age of your pipes to determine if or when they need to be replaced.
If you have concerns about your home's pipes or plumbing system give us at Bland's Plumbing, Sewer and Water a call today!