Knowing the signs, you have a water leak underneath your driveway is crucial to keeping your Edwardsville, IL home safe and saving you money. You might see it as just a little water on your driveway at first but give it time and you will have a pool of water right on your driveway or on the side of the road, and a heftier than normal water bill. You may also start to see the water pressure in your home begin to drop. How do you fix such a leak? Are you going to have to replace all or half of your concrete driveway? We will be covering more details here.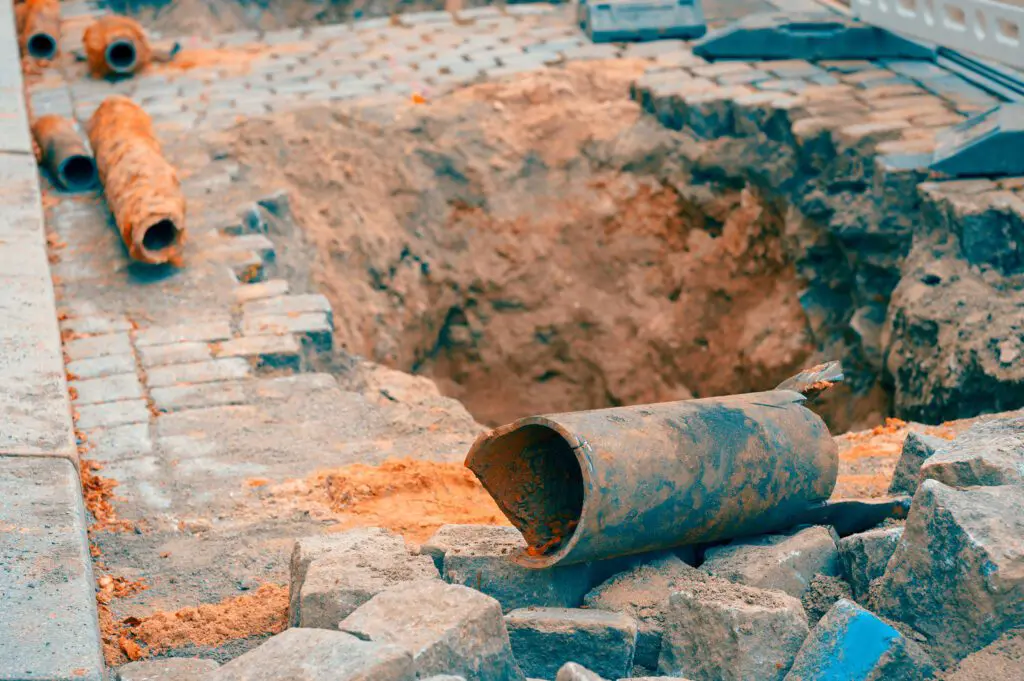 What Causes a Water Leak?
There are a couple of different causes that can tend to be the reason you are seeing water leakage under your driveway. Pipelines will wear down over time. If you have trees nearby, the roots damage the pipeline. Undamaged pipes can still be affected by shifts in the soil and the temperature, which can cause leaks. Sometimes, if the pipes are made from a suboptimal material, they can corrode. No matter the cause, it is imperative that you get the leak fixed as soon as you can before it causes damage to your property and drives up your expenses.
Warning Signs Of a Water Leak
Pooling Water Around Your Property: Look around your driveway for evidence of pooling water if you notice a trickle. In low-lying areas, look for damp spots and puddles. This could be caused by corroded or busted pipes or a damaged water pipe. That water main is what brings water to your home from a service pipe.
Increasing Water Expense: There usually is not a ton of physical evidence to prove the existence of a water leak, however, your water bill could reveal such problems. Have a look at your past couple of water bills and check for any cost spikes. It may show a quick spike or a spike over time.
Rumbling or Hissing Sounds: If you go to where the water main enters your home (typicality through your basement or crawlspace) listen for strange noises. Listen when the water is not in use, if you happen to hear a sound, you might have a leak.
Reduced Water Pressure: Once a leak starts, you may notice that the water pressure in your house is decreased. You can test it with a gauge or ask a plumber to check the pressure for you. The usual pressure is around 40 to 50 psi.
Detecting, Finding, and Fixing the Leak
One helpful way that can help you determine if you have a water leak is to shut off all the water in your home for about an hour or so and check the water meter at the road to see if it increases despite your water being off. If it went up in that time, you probably have a leak. Trying to find the leakage under concrete is something that you normally cannot do yourself. You will need to contact a plumber to help you to identify the leaking.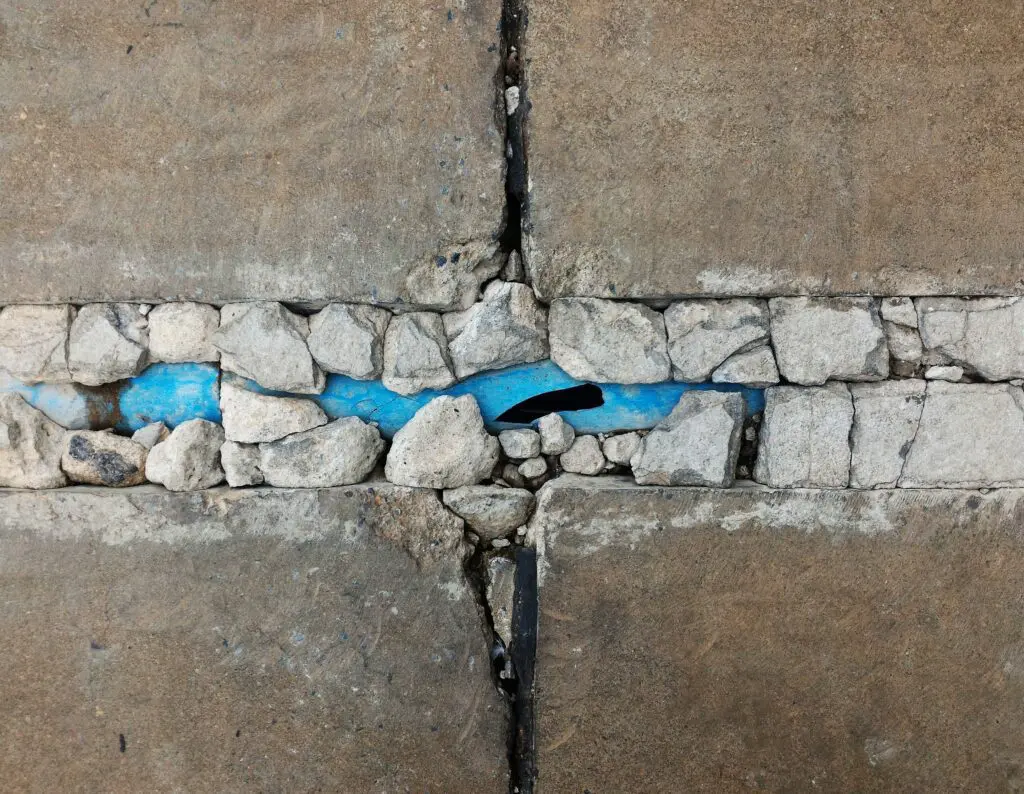 Some plumbers have leak-detecting tools using thermal and acoustic technology to locate the leak source. If the leakage is under the concrete of your driveway, excavation of the concrete is needed to get to the pipe. Once the problem has been fixed, the concrete will need to be poured again. The leak can be fixed by using a liner. This is pushed through the existing pipe and solidifies and seals the leak. Sometimes the underground pipes will simply be re-routed to above the ground, which will keep your concrete untouched.
If you believe you might have a water leak, don't hesitate to call our team at Bland's Plumbing, Sewer, and Water. Our expert team will help you locate the source and solve the problem.